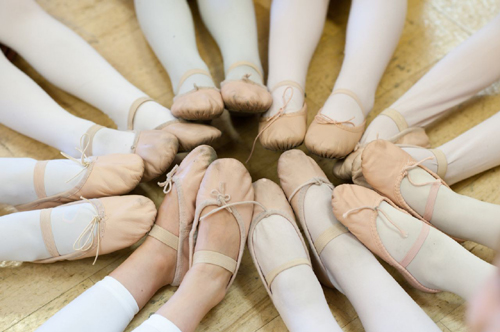 Please Note:
Long hair must be tied back in a pony tail for all classes and in a bun for classical ballet or at the request of the teacher.  Great news for students of KBDS, we always have hair elastics available in our office and in each studio if you forget yours!
Jeans, jean shorts, play clothes, or school clothes are not suitable dance attire.  Remember loose or dangling jewelry and costumes other than proper dance skirts are a safety hazard and distraction for dancers and are not allowed.
Tights are required in most classes with the exception of advanced contemporary classes.
Click on the class style below to view the Dress Code Requirements:
Baby Dance with Me
Baby Ballet
Classical Ballet
Contemporary
Hip Hop
Irish Step
Jazz
Modern
Tap
Tap & Ballet
Tap & Jazz
Theater Dance
Dance Attire at KBDS
A limited line of dance attire and dance shoes are available at the studio for your convenience in our Dance Shoppe.
We guarantee proper fitting of new shoes.
We stock leotards, tights, dance pants, dance skirts, and shoes for children and adults.  Check out our stylish KBDS Logowear!
Please dress appropriately for the dress code requirements necessary for your class, i.e. color and style of leotard, tights and shoes.